It's party time again as the birthday of your little one is right round the corner! It's just that this time the party's gonna be a bigger affair. Because your child is entering a new phase of life! While every birthday party of your child is important, but when he/she enters the teenage world, you have plenty of reasons to celebrate and rejoice over. The thirteenth birthday of your child gives you a golden opportunity to become a kid again. For when your child turns one, he/she is too small to enjoy and by the time he/she celebrates his/her eighteenth birthday, he/she has grown up into an adult. As such, the ideal age and time to spend and create memories with your child is his/her 13th birthday. It is during this time that a child starts narrowing down to a group of friends with whom he/she would stand for the rest of his/her life. And after this, birthday parties will no longer be limited to just bursting of balloons or spraying snow all around (with a wink and a smile). Celebrate your kid's transformation from a child into an adolescent with a big whistle. To add to your celebrations, we present you some full-on birthday party ideas for your soon-to-turn 13 year old kid.
Birthday Party Ideas
Themes
Pick up a theme that will not embarrass your child in front his/her friends. The best would be to choose a theme that suits his/her interest and personality. Say for boys, you can plan a sports theme on his favorite sport or team. Alternatively, you can have an activity theme, such as hiking, camping, or conquering the wilderness. On the other hand, girls will find spa parties, mall parties, dive or princess themes, and candy themes exciting and fascinating. If you have a yard, you can host a luau or camp-out. If it is a coed party, a carnival theme will suit the occasion perfectly.
Location
While the home seems to be the least expensive location to host any party, you can opt for other locations to give the teens more freedom to feel grown-up or mature. For boys, you can organize an overnight party, such as video game marathons or backyard camp-outs. For this purpose, you can either rent a hall or visit the beach, amusement park, or camping site. Bowling alley, local arcade, or skating rink are other options to opt for, for the location of the birthday party. Girls, on the other hand, can be picked up in a limousine, cruised in it around the town, finally settling down in a fancy restaurant. You can plan an all-day party at the amusement park or water park. These locations can equally work for coed parties as well.
Activities
Kids when enter their teens are highly energetic and attracted towards the opposite sex. Let them use this quality in an activity-based party wherein they exhibit their high energy levels and interact well with the opposite gender, in case of a coed party. For a boy's birthday party, you can include paintball, laser tag, or variations of capture-the-flag to test the guys' power. If your child is always into video games, you can organize a video game marathon for him and his friends. A small sports tournament or any game related to the particular sports theme can be other options. For girls, you can throw a slumber party at home or a hotel and include activities, like doing each other's hair, makeup, facials, manicures, and pedicures. If your daughter is an active, outdoor girl, then take all the girls for hiking or rafting. Fashion shows, creating a music video, hosting a talent show, or dancing and singing contests are other options to choose from. Carnival games, like pie-eating contests and dunking booth can be included in a carnival party.
Menu
As kids, everyone loves indulging in all sorts of junk and unhealthy food. Let them enjoy this phase by including your child's favorites in the menu. Pizzas, hamburgers, and hot dogs are preferred by most teens. To accompany them, you can incorporate soft drinks, nachos, chips, pretzels, snow cones, cotton candy, popcorn, and other snacks. Depending upon the theme you have chosen for the party, prepare the meal menu and serve it accordingly. Say, for instance, if it is a sports party, set up concession stands, or include a barbeque for a camping party. For a fancy dance or spa party, chocolate fondue fountain with fresh fruit, marshmallows, and other goodies would be ideal.
With the theme, location, activities, and menu ready on the list, get ready to rock and roll your child's 13th birthday party. These unique ideas will help you create special memories that will last for a lifetime!
Peruvian food has started to gain popularity all over the world. It is now considered one of the best, most diverse cuisines in the world. However, you'll find the best Peruvian food in the heart of Peru in Lima.
Different regions of Peru have slightly different cuisines. Peru has a diverse topography with a coastal region, rich green fields as well as mountains. People from the coasts primarily eat seafood while people near the Amazon favor fresh water fish and tropical fruits.
Andean cuisine is centered on meat and potatoes as well as maize and quinoa.  Asian, African and European settlers brought their own flavors and spices with them as well.
Because of this, you can't easily decide which food is the best Peruvian food. If you want to sample the best flavors in Peru, you should probably try Peruvian fusion food.
The Best Fusion at Le Moliere
The Royal Park Hotel's in-house restaurant Le Moliere is an excellent fine dining destination. It offers an array of dishes that employ Peruvian fusion flavors. You'll find the best fusion gourmet food made from fresh, local ingredients by an excellent chef.
The ambience of the restaurant is warm and sophisticated, setting the tone for the dining experience. You get to experience a blend of international and local flavors along with some Peruvian specialties. The meals come with freshly baked bread and a collection of great wine vintages and other such drinks.  Dinning at Le Moliere is a great way to understand the true depth and complexity of the best Peruvian food.
Gastronomic Experience
Royal Park Hotel also conducts gastronomic tours, understanding the growing international interest in Peruvian food. You can enjoy a piping hot cup of exquisite organic Peruvian coffee at the start of the tour. If that's not to your taste, you can try the refreshing Lucama milkshake, that's sure to energize you.
After that, you can roam the streets of Lima, visiting the Barranco and enjoying the bohemian vibe. You can savor the world famous Ceviche with the Pisco Sour cocktail and other local and international favorites.
Business Lunches
Nothing brings two people together better than great food and the same can be said of businesses. The lunch offerings at Le Moliere can elevate anyone's mood and make negotiations a breeze, thanks to a truly inspired lunch menu. You can enjoy the best Peruvian food right in the heart of Lima and take great memories back home with you.
Africa is a beautiful continent.  It is a superb destination for anyone who wants to relax and unwind.  One of the reasons that guests flock to the continent is because of the beautiful and spectacular places such as the Victoria Falls, Table Mountain in South Africa and the great Pyramids of Giza.  Another big attraction that draws guests to visit Africa is the wildlife.  Africa is home to abundant and diverse animals.  The continent is home to marvelous animals such as the Famous Big Five (these are the African lion, the African elephant, the black or white rhino, the Cape buffalo and the elephant).  The members of the Big Five are the five most dangerous animals that guests will encounter in the bush on their African safari.  One particular animal in the big five is very interesting to observe during an African safari.  This animal is the African elephant.
The African elephant is very impressive because it is a highly intelligent animal.  Through the ages, the African elephant has captured the imaginations of people across the globe. No species has received more attention than the elephant. Not only is it the largest land animal, extraordinary communication, similar lifespan to humans, strong sense of family make this animal truly fascinating animal to observe during a safari package holiday.
Elephants occur in a wide variety of habitats from open grassland to forested regions including open arid savanna or desert, and the contrasting wet areas of marshes and lake shores, from sea level to mountainous regions above the snowlines.  Elephants are not territorial. However, each family or clan may have a specific home range, and these may overlap. These animals can walk vast distances in search of nutritional forage and water.
The females are extremely social and will spend their entire lives in the same group. They take very good care of their offspring, and all of the females jump in to help as well. They are excellent when it comes to communicating both verbally and non-verbally. They also are very protective of each other.  African elephants exhibit a variety of behaviors including the uncanny ability of being able to identify the bone remains of other elephants. They can express a variety of emotions including sorrow when they come across them.
In conclusion guests should to go on African safaris.  Whether they choose to go on safari honeymoons or luxury family safaris, guests are sure to treasure their time in Africa.  In Africa, visitors will be amongst great animals such as the African elephant.  After their safari package holiday, they are also sure to return home with a new positive appreciation for nature and their own place within nature.
The Sinhala & Tamil New Year Festival is a major cultural celebration held annually with much festivity and flair in Sri Lanka. The celebration of the festival, which usually takes place on the 13th or 14th of April, promises to be a grand and exciting event for tourists looking to experience the culture and heritage of the island. Lasting for a period of 7 days, the event marks the end of an old era and welcomes the dawn of a new era that promises to be filled with good fortune and blessings. The festival also coincides with the end of the harvest period, and thus the harvest festival is also celebrated along with the Sinhala & Tamil New Year.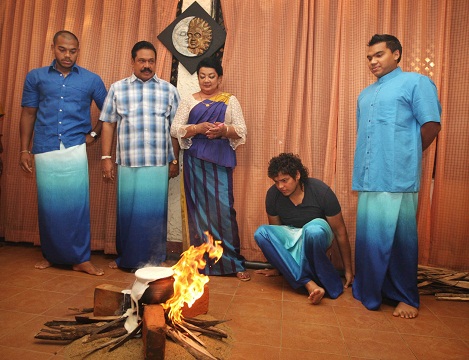 Traditionally known in Sri Lanka as Aluth Avurudu, the Sinhala & Tamil New Year celebrations follow auspicious times calculated by astrology. The time at which the new year dawns and the old year ends is usually hours apart from each other based on astrological calculations. As the celebration for the festival begin, women in some areas of the island come together to play a drum-like instrument known as the raban. People throughout Sri Lanka light various types of fireworks and fire crackers to celebrate the event. During the Festival, much of the country is on holiday as people travel to visit their hometowns.
Various types of rituals and traditions that have come down through the ages are followed by the households that celebrate the New Year. A fire is lit and milk is boiled according to an auspicious time. Bananas along with traditional food items such as
kiribath
(milk rice),
kaung
(an oil cake) and
kokis
(a sweetmeat) are prepared and dished out by most households. Homes are beautifully decorated for the occasion and opened up to family and friends. The produce from the harvest festival adds to joy of the celebration.
Find out more information on the Sinhala & Tamil New Year 2011 and on Sri Lanka travel by visiting the Truly Sri Lanka web portal. This popular website features comprehensive information on the island's attractions, culture and must see destinations that is sure to help you plan your Sri Lanka holiday better.
A princess themed birthday party is what most girls fancy growing up. Let her live the fantasy for a day by organizing a birthday bash with a dash of royalty. Plan the party like activities, invitations, return gifts and decorations around her dreams and make it unforgettable for her. No matter how elaborate your plans are, ensure that there are a good many cameras snapping away splendid photographs.
Spruce up the venue with satin ribbons of pink and lavender, or green or pale blue. Or you could put up flag banners. If the party theme is very specific to a princess, then you could get plates, cups and napkins accordingly. Shower confetti as each guest arrives. Children will absolutely love it. Not much is required, unless your doll is gaga about balloons, in which case please ensure that there is no dearth of them.
Assuming that your little lady has her princess attire ready for the big day, lets look at the activities that you can arrange. Based on your princess' favorite fairy tale, you can twist around party games around that. Take the piñata game of pinning the tail on the donkey and make it funny. How? Play a game of sticking smoochy lips on a frog! Now that's a cool spin on a routine party game.
You could also set up a craft station. Each little VIP gets their very own crown. Have cutouts of tiaras ready and offer them color, glitter, stickers, glue. Lay sheets of newspapers on the craft benches with an adult ready to assist the mini-royals and hopefully, it won't get messy. Crank up the level of excitement by clicking instant pictures of them wearing their own handmade crowns. This can be a great souvenir to take home! Such crafty activities are a great way to keep the kids and their mums engaged together and they are easy on the pocket too.
Settle down the guests with a round of story telling. Let your princess decide on the fairy tale to be narrated. This should give the adults some breathing time to attend to other chores, like clearing away the craft benches and get the food table, gift stations set up and arrange for the cake cutting ceremony.
Remember that princesses like no mess. While cake and ice cream are a given, stock up on finger foods. Wraps with ham-n-cheese or veggies, bite sized sandwiches and pizza, fruit and vegetable tray and cookies should be good add-ons. Keep some adult refreshments for the chaperones too. You can bring in the pink in food too; use pomegranates, cherries, strawberry, beetroots, ripe guavas and make pomegranate popsicles or juice, strawberry and banana and feta cheese on a toothpick, strawberry ice-cream floats over lemon soda, guava jellies and the works!
Irrespective of age, all kids love a favor bag. Make it special by picking up a princess purse adorned with glitter and sequins. Put in a lip-gloss or a glitter nail polish or a small brush and some beady jewelry. Plastic bracelets, beady necklaces, even finger rings will always be appreciated.
Throwing a grand princess party isn't as daunting as you think. Even on a modest budget, it can be made fun and memorable. The key is to keep your little princess and her friends busy and happy with playful activities, cute gifts and yummy finger food. Don't forget to take pictures so that your doll can look back with pride and happiness.
If your toddler's birthday is near, you'll probably looking for some cool party ideas for him or her. There are a lot of things that you can do to celebrate and it will all depends on the age and the number of guests that you plan on inviting. Remember though that your party should be simple enough to keep the rowdiness level down for your toddler.
Know Your Child
During the first few years of your son or daughter's life, he or she will usually be more clingy and dependent on you. But if there are other toddlers around, he/she may want to break away and play with other toddlers. The theme that you should set for your child's party should be based on his or her behavior. If your son or daughter is always clinging for your attention, then it is better to apply a simple party with limited activities. You can set up some fun activities for older children. For your toddler, you can also setup some activities or games that will distract him or her while you entertain the guests.
Who Should Be Invited?
Remember that toddlers are generally shy, especially during their first years in the world. He or she can be quickly be overwhelmed by meeting a lot of people at once. So, try to make the invite list short and only invite a handful of friends and family members.
Decorating for Themes
You need to choose the type of theme for the birthday party. If you like to make your child's party unique then you can set a 70's or 80's inspired party where the guests will be wearing colorful clothes and items. The costumes will actually make your toddler happy since he will instantly notice the flash of different colors. You can also set a baseball or basketball inspired party where your guests will be wearing jerseys and colorful shorts.
Another cool theme that you can use is a superhero theme. Superheroes are great themes for parties since they have colorful costumes and they are a hit when it comes to young children. Both kids and adults will surely have some loads of fun if you set a superhero inspired birthday party. You can ask them to wear colorful costumes, capes and masks. You can also set some games based on a superhero theme.
Games and Birthday Party Ideas for Toddlers
When planning activities and games, you need to be mindful of your toddler's tolerance for noise.. Kids love dress-up and they certainly love balloons. However, if you plan to make a balloon bursting game, your toddler might not like the loud noises. So, you need to choose some activities that does not involve loud noises or small parts which your toddler might accidentally swallow.
Throughout the summer months New York City is home to many events. There is always an event to attend and there is something that each person will enjoy. Whether you are traveling alone or with a group there are plenty of options to stay busy and explore all that New York has to offer. Here are some of the major events happening this summer in New York.
Book a vacation rental with New York Habitat and stay in the city from 2 nights up to 1 month. Visit our website to learn more about New York Habitat and explore the apartments that we have for rent.
American Ballet Theatre Season at the Met: May 17 – July 10
American Ballet Theatre Season is an annual event in New York that brings over 600,000 guests who come to watch the shows performed by one of the top dance companies in the world. This year hosts the 70th anniversary of the American Ballet Theatre, which is currently under the direction of Kevin McKenzie, a former dancer.
Shakespeare in the Park: June 9 – August 1 (Central Park)
Each year at the Delacorte theatre in Central Park, playgoers can sit on the lawn and watch one of Shakespeare's plays for free. This summer the two plays being performed are The Winter's Tale, and The Merchant of Venice, they will be performed in repertory for eight weeks during this event.
National Puerto Rican Day Parade: June 13
The 53rd annual Puerto Rican Day Parade will March along 5th Avenue and should have over 80,000 marching this year. It is one of the largest parades annually in New York with over 3 million viewers. The televised event is host to delegates from Puerto Rico as well as many participants from throughout the United States.
Check out our blog article on the National Puerto Rican Day Parade to learn more about this event.
HBO Bryant Park Film Festival: Mondays from June 21 to August 23,
Each Monday night, Bryant Park in New York hosts a film presented by HBO movie network. The park opens for blankets at 5pm and the movie begins at dusk.
River to River Festival: June – August
The River to River Festival hosts free music, dance and cultural events in lower Manhattan throughout the summer. The River to River Festival is currently in its 8th year and is New York's largest free summer arts festival.
Central Park Summer Stage 2010: June – September
Each year the City Parks Foundation of New York presents the Central Park Summer stage. The Central Park Summer Stage is a series of free concerts offered throughout the season. This year the Summer Stage will host 33 free concerts and 8 benefit shows.
Celebrate Brooklyn: Zoom: Zvidance & Son Lux with Lottdance: July 1
(The Banshell in Prospect Park)
Choreographer Zvi Gotheiner's, uses the audiences photos and text messages to create a show in which the dancers respond to what the audience is doing. Composer Son Lux and Lottdance will open the Show for Celebrate Brooklyn in New York on July 1st. Gates at this event will open at 7:00 pm.
Macy's Fourth of July Fireworks: July 4 (Manhattan)
On July 4th annually the Macy's fireworks Spectacular is a great way to celebrate Independence Day in New York City. This year the show returns to the Hudson River, where more than 120,000 fireworks from all over the world can be seen over the Hudson.
Lincoln Center Festival: July 7 – 25 (Lincoln Center for the Performing Arts)
This summer at Lincoln Center, global music and arts are celebrated through nearly 100 performances and events that take place during the festival in New York.
New York City Triathlon: July 18
Over 1,000 competitors each year swim the Hudson River, bike along the Henry Hudson Parkway and run through Central Park while participating in the New York City Triathlon.
Mostly Mozart Festival at Lincoln Center:July 27-August 21,Tickets go on sale June 3
Along with the Mostly Mozart Festival Orchestra, one can enjoy concerts at this festival ranging from early baroque music to pieces by composers of today. The Mostly Mozart Festival at Lincoln Center in New York  is an event that attracts both the savvy concert attendee as well as those who would like to attend a more casual performance.
New York International Fringe Festival: August 13 – 29
The New York International Fringe Festival is multi-arts festival where you can enjoy shows by over 200 performance companies. The Fringe festival hosts over 1200 performances each year in New York by performers from all over the world. This two-week long event is the largest multi-arts festival in North America.
US Open Tennis: August 30 – September 12 (USTA National Tennis Center)
The United States Open Tennis Championships hosts 5 event championships in its main tournament each year. Hundreds of men and women compete each year in the US Open for prize money during this two-week long event at the end of summer.
Central Park Film Festival: 2010 Schedule TBA
Each year Central Park shows a series of evening films throughout the summer. New York is the theme used to choose which films are presented at the Central Park Film Festival. Enjoying a movie during this festival is a great way to experience all Central Park has to offer.
Harlem Week: July 15 – October 16
This summer, Harlem Week is celebrating its 35th anniversary. This event began in 1974 as Harlem Day and was a celebration of the growing urban community. With more and more to see and celebrate it has now become Harlem Week. A series of events to encourage New Yorkers and visitors to see all that Harlem has to offer. This event now spans the entire summer.
The summer is the perfect time to visit New York City. You can book a fantastic vacation rental with New York Habitat. Visit our website for more information or to fill out an apartment request form. Vacation rentals fill up quickly in the summer, but there is still time to rent a great apartment and enjoy all of the events that New York has to offer from June to September.
The Anioma Cultural Festival has been held and as usual the Organization For the Advancement of Anioma Culture (OFAAC) has wonderfully put smiles on our faces but it is just relatable that as a people we look back and appraise ourselves to determine our performance. This will help us to do better in the future. However, before we go further on this, credit must be given to OFAAC, an organization with substance; an organization that untiringly and intrepidly work round the clock including funding the cultural fiesta to promote and preserve our culture; an organization that has now succeeded in putting our Anioma region in tourist destination.
The Anioma Cultural Festival may be gaining impulsion in some quarters but it is still requires the support of all. The Organization For the Advancement of Anioma Culture, the culture umbrella of the Anioma people was founded in November 2003 by Arc Kester Ifeadi. Its core focus is on preservation, promotion and advancement of the rich cultural heritage of the Anioma people and Nigeria. OFAAC is non-governmental and non-political organization and membership spans across all classes of people in Nigeria and in the Diaspora.
Its major aims and objectives are as follows:
(i)            Preservation, promotion and advancement of the appreciation and development of the rich cultural heritage of the Anioma people and Nigeria.
(ii)           To promote positive self-esteem and natural identity amongst the youth
(iii)         To promote the use of traditional attires
(iv)         To encourage traditional crafts for technology, tourism and economic stabilization in rural areas
(v)          To carry out researches and documentations of our cultural heritage
(vi)         To package and promote the unique culture of Anioma for national/international tourism.
The Organization For the Advancement of Anioma Culture may have achieved more than its social calculations having consistently and successfully put together nine cultural festivals for the region. OFAAC is also on record as an organization that has pulled the highest number of Anioma traditional rulers at a single forum. This record is hard to negate considering that it involves the support of traditional rulers who are the bywords of the people's culture. OFAAC has also worked hard to achieve this, considering that it is a non-profit and non-political group with no political bait or any money to distribute.
It is purely a social inclined group with the cultural interest of its people standing as chief aims and objectives. It is on this basis that it sets out to preserve and promote some of the already becoming extinct cultures of its people. Dance culture, Dress culture, traditional wrestling and masquerade dance are some of them. OFAAC is doing for its own people what should be done; rightly they have chosen an endeavour and courageously they are on a mission. They are winning the cultural race and the people are rejoicing.
OFAAC's achievements may not be in vain as it was in 2005 pronounced the finest cultural event in Delta State by the Federal Ministry of Culture and Tourism which of course is a testimony of hard-work as well as consistency in the endorsement of the people's culture. Again, it won the heart of the Omu of Okpanam and Anioma, HRM, Dr Martha Dunkwu who recently announced the presentation of a parcel of land in Okpanam to OFAAC.
This year's event of the festival shows that the festival has grown tremendously with a remarkable improvement in standard. This particular one attracted about 98 groups that engaged themselves in a healthy competition and larger witnesses than what it has been in the past which shows astounding improvement in display since the last performance. It may also have received wider publicity from the press whether from print or electronic media and no doubt has enjoined the best talked about cultural festival at the moment.
One remarkable feature of the event was methodical and sequential arrangement made possible by consistency and experience. For one, the participants appear to have acquired mastery of the cultural fiesta so that sequence has been greatly established giving the event tang. Regularity in the organization of the programme has also facilitated participants' understanding of their roles thus ably preparing themselves towards every coming edition. Every participating group is now a beauty to behold.
We also notice that the events of the Anioma Cultural Festival have become more competitive in a healthy manner. This year's event has also come in defined classifications; categories that existed in Primary school, Secondary school, Egwu Eshushu, Royal category, Aguba, War, Uloko, Creative, wrestling, Masquerade and Overall winners. Proper classification of competitions has ensured speedy conclusion of the event and also ensured that more winners emerged. In all about 27 total winners emerged at the event which is progressive for the region.
There is no doubt that the cultural fiesta is fast gaining ground internationally becoming the tourists' destination. Hard-work has simply been the secret of the organizers. All roads now lead to Asaba in anticipation of the Anioma Cultural Festival. MTN Nigeria and Seaman Schnapps, the major sponsors of this year's event have reiterated their stanchness in standing behind the Anioma people and organizers of the Anioma Cultural Festival, helping the region to showcase its culture to the entire world.
By far, the greatest achievement of this year's Anioma Day is the participation of Igbanke dance troupe. OFAAC has commendably scored a point by uniting Igbanke with their Anioma kith and kin thus acting as a centre of unanimity. The heroic deed supports the thinking that Igbanke has an ethnic grouping and that its roots can be traced to Ika people of Anioma where the people rightly belong. This has also opened the window for the people to regularly engage in cultural interaction with their kinsmen in future. It was a day that Igbanke was specially celebrated by the rest of their kinsmen. The Igbanke National Progressive Alliance made this a possibility but both the Organization For the Advancement of Anioma Culture (OFAAC) and Igbanke National Progressive Alliance (INPA) share the accolade.
Much as the event is celebrated, there also some bitter lessons to learn from this year Anioma Cultural Festival. That this year's event attracted about 47 royal fathers from the Anioma region is a testimony of sense of good relationship between many of the traditional rulers, their subjects on one hand and the traditional rulers and the affairs of their region on the other hand. Surely, the traditional rulers appreciate the communal gains in building stronger relationship between the leaders and subjects. However, on the part of politicians of Anioma extraction, it is unfortunate that relationship between Anioma political representatives and those they represent is very dim.
Hon (Engr.) Victor Onyekachi Ochei, Speaker of the Delta State House of Assembly, Former Deputy Governor of Delta State, Chief Benjamin Elue, Evangelist Joan Onyemaechi Mrakpor, Member of the Delta State House of Assembly and Theodora Giwa Amun were present at the occasion but it still remains sad that the people's political representatives with Anioma mandates did not deem it fit to capitalize on the beautiful day offered by the Anioma Cultural Festival to relate with their own people that largely gave them mandates. One would have thought that a cultural festival is different from a political activity but this particular year's event has not broken the "opposition" jinx theory that many of the politicians hold.
It was also poignant that many of our royal fathers who were physically present at the occasion discovered that those that had come to them prior to elections for royal blessings did were not at the occasion in solidarity with the people's cultural heritage which they are all part of. It further lends credence to the people's general philosophy that they their political representatives are far from them limiting feedbacks that should help to strengthen the affairs of the region and lead to its development. Politics is good but culture is the bedrock of every society Anioma inclusive.
Sadly enough, many of the political representatives of some of its sub-groups were missing thus these sub-groups had no representatives at the cultural festival, which left participants from these sub-groups feeling void. Words here cannot passably describe their feeling but they would have yearned to have their political representatives watch them as an encouragement. Political representatives' presence will surely make the event complete, a reason we crave their presence.
The event should not be an event for the Anioma people alone and this can only be achieved if Anioma political representatives make moves to identify with their own people through the natural avenue created by OFAAC. If they decide to identify with the program then big political heavyweights from the other ethnic groups particularly in Delta State will give the region the much needed support. Political representatives must never turn their backs at the very people they came begging during political campaigns. Imagine if half of the political heavyweights that Anioma boasts of throw their support behind the Cultural Festival, it will indeed be a force to reckon with.
This is why we implore our political representatives to render support to the cultural fiesta. It may have emerged as a vision of one man but it has today transformed into an encircling cultural conservation and promotion fiesta for the good of the entire sons and daughters of the Anioma region which political ideology must never rock.
There is no region without leaders; one would therefore have longed to see the acclaimed leaders of the region in the roll call of attendees. Getting feedback from the people they lead is as important as their headship. A cultural festival is a very important aspect of a group's existence and a group can never celebrate its day without its leaders. An event like this needs the support of the region's leaders to be complete. There was for that reason a huge bolt from the blue that many of those who claim to speak for the region were not on ground to grace the occasion and appreciate those they claim to lead. If an Anioma event of this enormity held in Anioma land does not receive overwhelming attendance from the leaders of the region, will one expect a similar event to attract large turn-out in United States of America.
It has noticeably become customary for newer organizations particularly those whose activities are entrenched online to send delegates to the event while older organizations are never seen. This noxious attitude must change for the good of the region. "Ofu obi bu ike anyi" should guide the diverse people of the region towards stabilizing the already growing voice within the Nigerian polity. This is if ever the region wants to be heard. While fairly emerging groups like Ndi Anioma, Anioma Voice, Umu Anioma, Proudly Asaba, Ndi Oshimili South, Onu Anioma and Igbanke National Progressive Alliance among numerous others sent delegates to the event, delegates from older acclaimed socio-political groups of the region were palpably missing at the event.
Lastly, the annual event appears to have grown with large crowds than the organizers expect, it will therefore be of advantage to the organizers if large screens are placed on the venues of the event to enable closer view by the excited audience.
This piece will be incomplete without heaping praises on the Organization For the Advancement of Anioma Culture that continues to promote and conserve our culture. This year's event is indeed a testimony that the Anioma Cultural Festival has come to stay and with assistance from all, the Anioma rich cultural heritage will continually be showcased to the whole world. We thank OFAAC for a job well done and implore it to do more for us. Anioma is the indeed the best place to hail from.
Africa is a wonderful destination to visit.  It is a vast and ancient continent that stretches from its most northern parts in Egypt, the land of the Pharaohs, all the way to its most southern points in Cape Town South Africa.  One of the reasons why guests flock from all over the world is to see the wildlife.  Africa is home to abundant and diverse wildlife including the famous Big Five (these are the African lion, the Cape buffalo, the leopard, the black or white rhino and the African elephant).  These are the top five most dangerous animals that visitors will encounter in the African bush.  This article shall briefly describe two fun activities that guests on an African safari will certainly enjoy.

Game Drives
A game drive is an exciting activity, during which an experienced game ranger and local tracker would share their extensive knowledge and love of the African bush with guests. Each drive lasts about three hours long.
During the morning game drive you will be spoiled with coffee and homemade snacks and in the afternoon your ranger will find a suitable spot where you can enjoy the stunning views, whilst enjoying your sundowner drink. After sundowners your tracker will use the spotlight to find nocturnal animals, before returning to the lodge for dinner. Your ranger will discuss the various game drive regulations before you leave camp.
During the game drive guests will note that the rangers sometimes drive off of the road and into the bush. This is one of the many game drive aspects that enable us to bring you closer to the action! We only allow off-roading in certain areas and with special precautions. The intention is to have a small impact on the environment
Hot air balloon ride
Nothing comes close to the thrill of a hot air balloon ride over the vast Serengeti National park with unparalleled panoramic views of the awe-inspiring landscapes.  The hot air balloon ride is a safari that lets you experience game viewing from aloft. Gliding serenely above the trees offers unparalleled panoramic balloon views of the awe-inspiring landscape. Your pilot can precisely control the altitude the hot air balloon: sometimes flying at treetop height, sometimes lower, offering a unique perspective and great photographic opportunities of the wildlife below. After an hour or so it's touch down to a toast of champagne in a celebratory mood. A hot bush breakfast is in order, followed by issuance of Serengeti Balloon Certificate of participation.
A memorial party is a bittersweet event celebrating the life and accomplishments of a friend or family member who has died. Memorial parties are usually held after or in lieu of a funeral. The deceased is not present at the party. Planning such a party is unlike any other type of party planning and must be conducted in a particularly sensitive way, taking into account the sensibilities of all family members and the wishes of the deceased.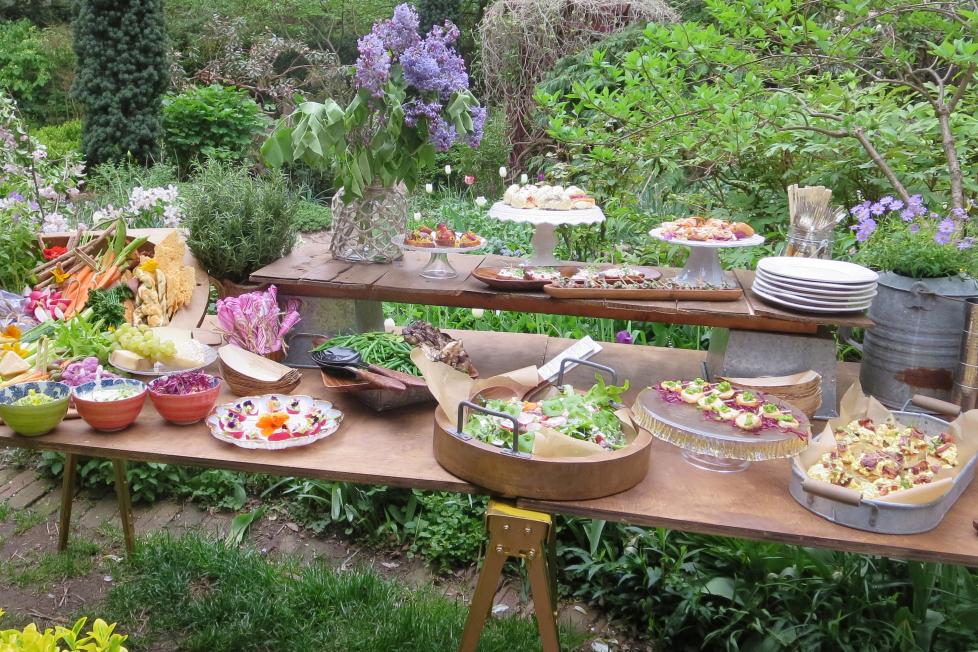 Instructions
Prepare a guest list. Invite those people who were particularly close to the deceased. Also invite people who are close to the survivors as they will need the support of friends and family. Ask each family member for a list of guests that they would like to invite. If you would like the party to be open to everyone, include the date, place and time in the obituary.
Pick a location for the party. If your home is not large enough to accommodate the party, look into renting a church hall or private catering hall. Hold an outdoor party at a park if the deceased particularly enjoyed the outdoors and the weather will be warm.
Plan an schedule of events for the party. Decide who will speak about the deceased and if you will encourage guests to offer their memories. Include any poems or music that were particularly important to the deceased. Ask your local clergy to speak if the family or deceased desired a religious focus for the party.
Decide if a formal eulogy will be delivered and who will deliver it. Interview family members and friends for information on the deceased's early years and achievements. Appoint one person to be the master of ceremonies for the party and keep the formal part of it moving along.
Make a display containing photographs of the deceased. Ask other family members to help you with this if you are having trouble locating photographs. Use photographs showing the deceased at his best. No one wants to be remembered for that awful haircut or the skintight leather pants that showed a little too much skin.
Select music for the party. Look for songs that the deceased particularly liked or that you feel are appropriate considering the deceased's personality and interests. Ask family members and friends for suggestions if you are unsure of the best music choices. Find someone to burn a CD of your choices for you.
Take into account any wishes of the deceased when you plan the party. If he asked that everyone sing a favorite song, print out the lyrics and have them ready for distribution. If he wanted everyone to take a boat ride on his favorite lake, hold the party at the lake.
Choose the food and drinks that you will serve. Finger food will be best if you won't have enough tables and chairs for every guest. Think carefully before serving alcohol, as grief may cause some attendees to overindulge.
With a rich ancient culture, attractive natural beauty and a friendly population, Vietnam is one of the most popular tourist destinations in the world.
While most travelers appreciate the colorful and delicious local cuisine with its special flavors, many like to mention the great cultural wealth of this country.
Travel Vietnam brings a lot of unforgettable experience. Even with a small budget, a join group tour package will still allow you to spend very good time in this country and do a lot of amazing discoveries.
Vietnam provides an affordable destination for all types of visitors. You can enjoy your stay in a small family hostel or a 5 star beach resort if you prefer a special holiday; eat in a budget restaurant as well as a sumptuous one; choose private road transports, that however can be a little tricky if you are not able to clearly negotiate the price in advance, or just sharing the bus with other travelers.
Vietnam shows different aspects of its beauty and the interesting side of the everyday and cultural life as well: Next to noisy cities, full of scooters and street food vendors, you will find vast fields of rice and campaigns, and some more magnificent coastline with tropical beaches, and wild nature. All will help you to understand the culture of this extraordinary country.
Throughout the journey from Hanoi to the beautiful beaches of Nha Trang, from the mountains of Sapa, region that draws tourists in large numbers as it has plenty of scenic beauty as well as the center of cross-cultural influences in the nation, to the complex canals of Mekong delta, you'll be amazed of the diversity that you not just can observe but absorb too. Visit the temples of Angkor Wat in Siem Riep, feeling the slow pace life in the quiet streets of Luang Prabang, recognized by Unesco as World Heritage.
The highlights of this combination will include the relaxation of the beach paradise of Mui Ne, Hoi An and the ancient atmosphere of Hue, a cruise in the beautiful Halong Bay aboard of a traditional junk, or cultural visit to two of the most colorful cities in South East Asia: Hanoi, a beautiful city where the heritage of a subtle French elegance is touchable, and Ho Chi Minh City (formerly named Saigon), an energetic metropolis of eight millions residents with its charming and fascinating architecture, the capitals of North and South Vietnam respectively. The big cities are packed with street vendors and you should be aware that they sell their merchandise to tourist at a price ten times bigger than to local people.
Even if in a general overview, it is impossible don't mention the Cu Chi Tunnel, around 70 kilometers from Ho Chi Minh City, an unbelievable network of 121 kilometer (75 miles) of underground tunnels, built and used as shelter by Vietnamese soldiers and people during the war against the Americans. They are situated into the jungle and the trap door when closed was totally camouflaged, and almost undetectable. There you can see everything needed for the everyday life: kitchens, surgery and emergency rooms, dormitories. However, the life was not easy above all because of ants, poisonous insects, scorpions, spiders and vermin. For a tourist it is a little difficult to come and walk in because of the low height of the ceiling and the minimal width of the inside walls, but after a deep breath it is possible to visit it unless you are claustrophobic!
Vietnam's climate is variable depending of the regions: The tropical southern is warm all year round, with two season – form May to October the hottest – while the mountainous north has a more temperate climate, four seasons with a somewhat of cooler winter. By the way, keep in mind that basically during most months of the year you will experience sunshine and rain in variable amount.